Audi
Audi B8 & Volkswagen 2.0 (A4, Q5, GTI, & More) Water Pump - Symptoms And Product Review
The Audi B8 and Volkswagens with the 2.0T engine come with a plastic water pump from the factory. When your plastic water pump begins to fail, instead of replacing it with another Genuine Audi/VW plastic unit, replace it with this all-aluminum option instead.
The all-aluminum water pump housing combats the typical issues you have with the Genuine Audi/VW. You won't need to worry about failures or leaks in the future from aging plastic.
The water pumps on the Audi B8 and Volkswagens with the 2.0T are known for the gasket between the water pump and the thermostat deteriorating and allowing a leak. Another common, but less frequent issue, is that sometimes the plastic of the housing cracks as it gets old. Some of the symptoms of a failing water pump are:
Small Coolant Leak Along Engine Block

Large Coolant Leak Resulting in Puddle Under the Car

Check Engine Light Illuminated

Fault Code for Coolant Performance
There isn't an exact mileage that the water pump tends to fail at. You simply replace the unit when you start to notice the symptoms. Once you begin to notice symptoms, it's important not to ignore them as you can warp the cylinder head and do irreparable damage to your engine.
If you plan to tackle this job, it's not that difficult. You can expect to spend three to four hours completing this, as long as you have the correct tools at your disposal.
Audi B8 & Volkswagen 2.0T Models Applicable
This water pump fits a variety of Audi and Volkswagen models with the 2.0 engine produced between 2008 and 2017, including:
| | |
| --- | --- |
| | |
| 2009-2016 Audi A4 Quattro | |
| 2009-2015 Audi TT Quattro | |
| 2010-2016 Audi A5 Quattro | |
| 2013-2015 Audi A6 Quattro | 2009-2014 Audi A3 Quattro |
| | 2015-2016 Audi Q3 Quattro |
| | |
| 2008-2013 Volkswagen Jetta | 2008-2010 Volkswagen Passat |
| | 2009-2017 Volkswagen Tiguan |
| | |
| 2012-2013 Volkswagen Beetle | |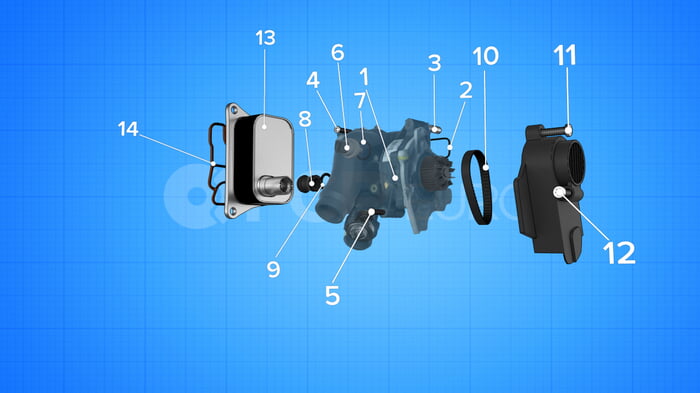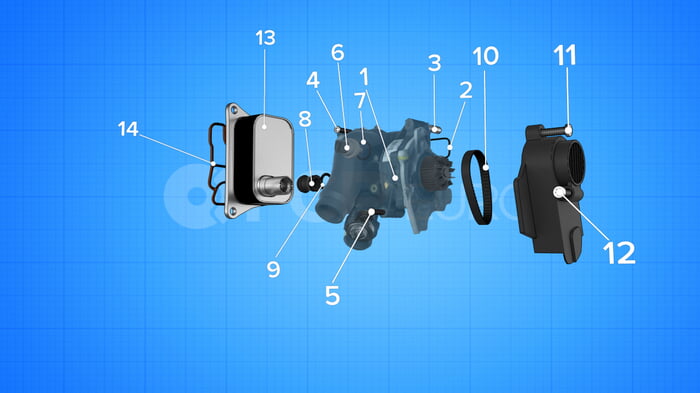 Drag to rotate
Diagram Parts List
There aren't any additional parts required with this water pump.
Replacing the water pump on your Audi or Volkswagen does not require any special tools. Just your basic tool set should take care of the job.
This is already the aftermarket option as this is the Graf aluminum water pump housing instead of the plastic Genuine Audi/VW option.
This water pump comes with our Lifetime Replacement Guarantee like everything else we sell. Drive your car for another 50,000 miles or however long it makes it, and replace it again after using our incredibly simple return procedure.
In the video below, Aaron Davis, our Audi Catalog Manager, gets up close with this Audi/VW 2.0 water pump kit. If you're unsure if this kit will work on your car, you can verify the fitment by going to our homepage and use the vehicle selection tool in the upper left corner. As usual, if you like this Really Quick Product Review, subscribe and check back here for regular releases in the future.
---
Written by :
Evan Madore
Writer/Editor at FCP Euro and owner of a daily R53 MINI Cooper, a track-built R53 MINI, and a 1997 Dakar Yellow E36 M3 Sedan. ••• Instagram: @evan.madore