Genuine, OE, OEM, Aftermarket, Heavy Duty, Remanufactured. What Do These Quality Tiers Mean?
Genuine, OE, OEM, Heavy Duty, Aftermarket, Performance, and Remanufactured. These are all quality tiers you might have come across when shopping for parts for your car. But what exactly do they all mean? Follow along as we explain these quality tiers and the differences between them.
Genuine Parts

The first quality tear that you might be familiar with is Genuine parts. These are the parts that come branded by the vehicle manufacturer (such as BMW, Volvo, Audi, Volkswagen, etc) and are the exact same parts you would find at your local dealership. These parts typically come at a premium cost since they are sold through dealerships with higher overhead expenses.
Original Equipment (OE) Parts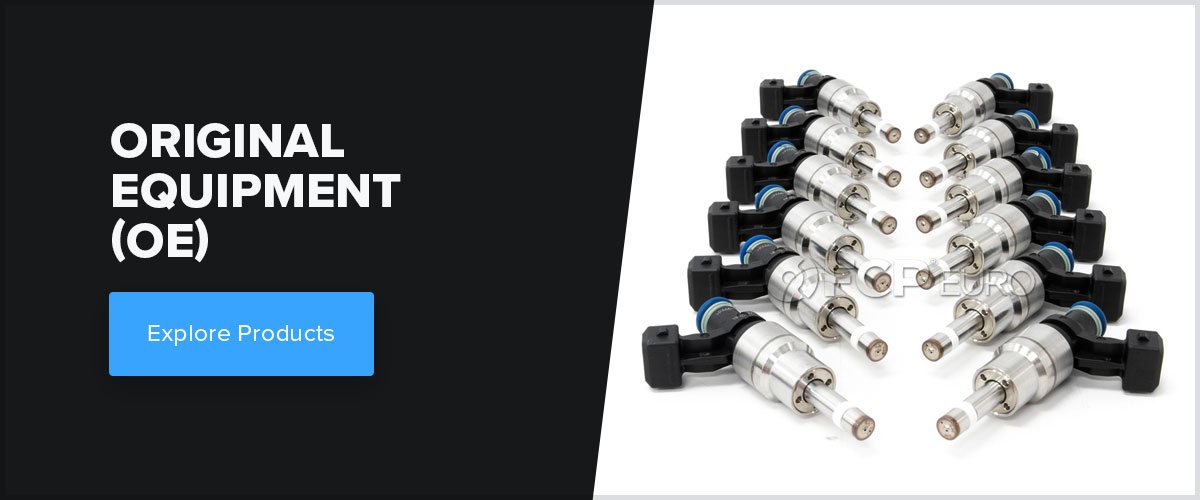 OE stands for Original Equipment. These are the same as Genuine parts originally supplied to dealerships, except with the dealer logos removed. The manufacturers remove these logos due to licensing agreements so that the parts can be sold outside the dealer network. Because OE parts are sold directly from their respective manufacturer, they can be had for a much lower price, which makes it an excellent value, especially when you consider there is no sacrifice in quality. You can learn more about OE parts on our OE Academy Page.
Original Equipment Manufacturer (OEM) Parts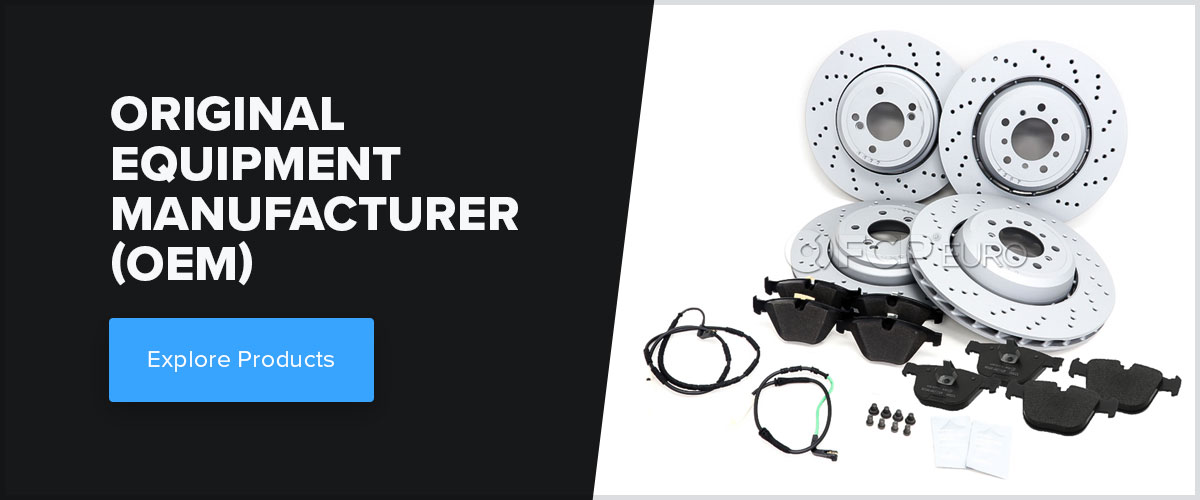 OEM stands for Original Equipment Manufacturer. OEM parts are produced by a manufacturer that supplies at least one OE part to a vehicle manufacturer. These are often produced in the same facility that manufacturers OE parts and are held to the same high-quality standards. OEM parts are not originally put on a vehicle from the factory, but the manufacturers adhere to stringent quality controls, and their parts share in the same reputation.
Aftermarket Parts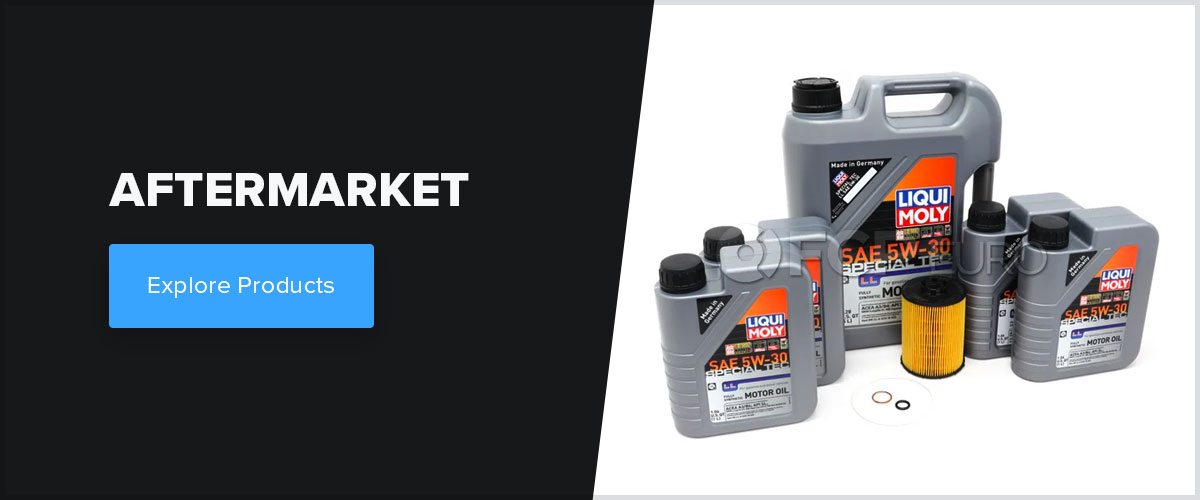 Aftermarket parts are replacement parts that are not made by an original equipment manufacturer. You can often find these parts at an even lower price point than OE and OEM, however, while many aftermarket parts meet or even exceed OE or OEM parts, you will also find some that are lower quality. When purchasing aftermarket parts, it is always important to pick a quality and trustworthy brand.
Heavy Duty Parts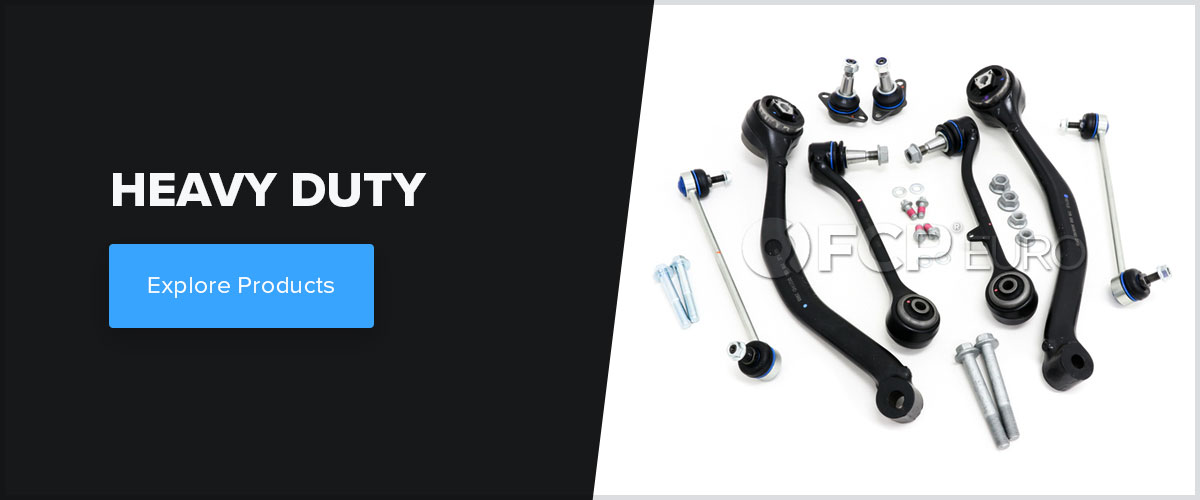 Heavy-Duty parts are typically Aftermarket replacement parts that are designed differently than their OE or OEM counterparts. Heavy-Duty parts are typically designed to resolve a potential weak point of a factory part. While there are not Heavy-Duty parts for every application, you will most commonly find Heavy-Duty suspension parts and mounts which tend to be stiffer and more durable than their OE or OEM equivalents.
Performance Parts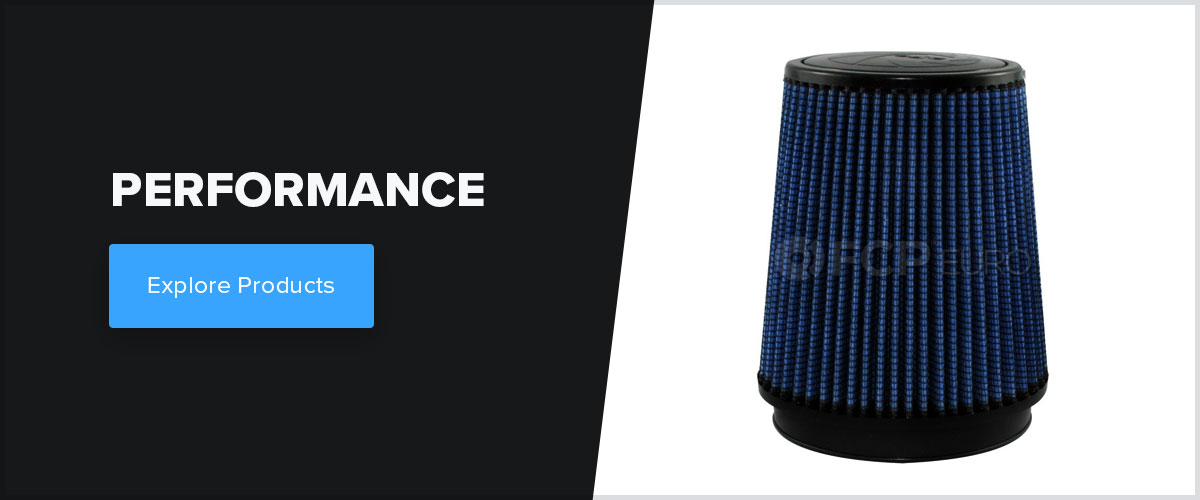 Performance parts, like their name suggests, are replacement parts designed to increase your car's performance. Typically, you will find items such as performance air filters and intakes, performance exhausts, lowering springs, sway bars, coilovers, and much more. One thing to keep in mind with some performance parts is that you will often find compromises in comfort and NVH, or noise, vibration, harshness, or the car's overall driveability compared to the factory parts.
Remanufactured Parts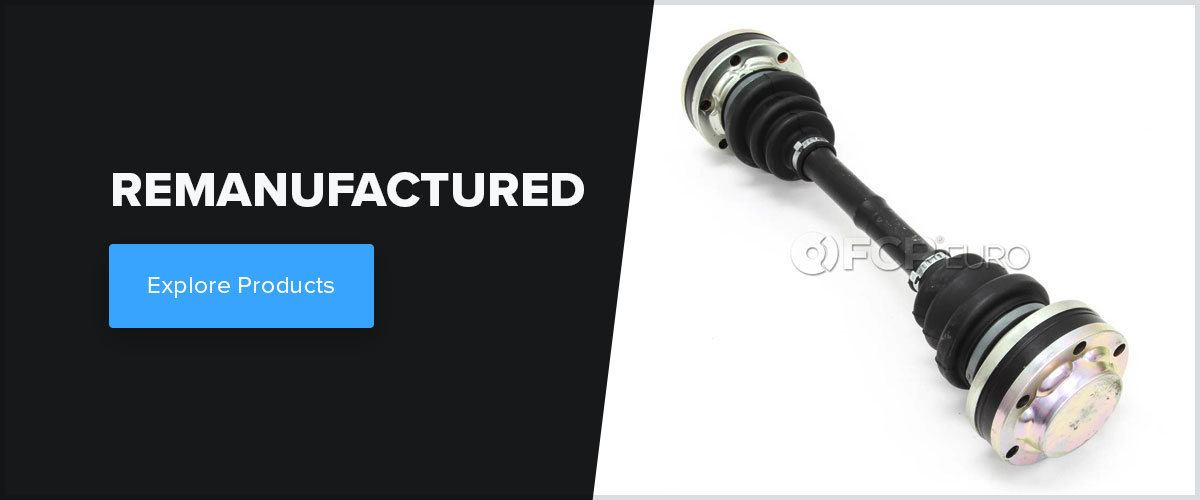 A remanufactured part is a used Genuine, OE, or OEM part that has been completely stripped down and had all of its worn components replaced. While it once was a used part, it has been completely remanufactured to the standard of a new part. Remanufactured parts are typically much cheaper than OE or OEM parts, but they will usually have a refundable core charge. A core charge is a fee added to the price of the part that gets refunded once you return your old part. This is to encourage people to send their old parts back to be remanufactured.
If you have any questions about these quality tiers, or why you should choose one over another, leave them in the comments section below.
---
Written by :
Jacob Maller